How to Become a VTU Reseller/Agent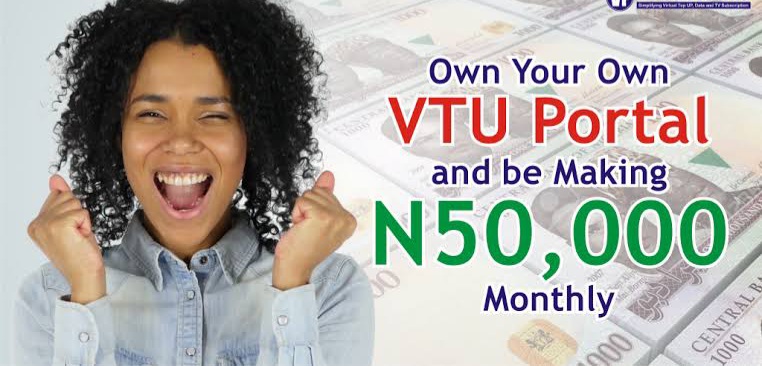 How to Make Money Online on Paybeta
Start your own VTU Business today! Join the Paybeta Agent scheme and earn commission on transactions.
Making ₦100,000 monthly on our platform is 100% sure and guaranteed monthly if you join us today, understand the concept and take fast action.
Have you ever thought of having a website like Paybeta? Do you wish to have an online business that constantly generate money for you legitimately? Are you thinking of becoming the owner of a VTU Portal? Why not try Paybeta Resellership? As a resellerler on Paybeta, you can get a VTU website like Paybeta and market all our products and services.
VTU is an acronym that stands for Virtual Top Up. It is one of the most famous businesses among young individuals in Nigeria.
So how does this business work? It involves a reseller (which could be you) recharging the line of other mobile phone users through the reseller account, making Cable TV payment for GOTV, DSTV and Startimes users.
One good thing with our platform is that it is so perfect, even for individuals who don't have so much funds to begin. With as low as N5,000 and just your smart phone, you can start a VTU business in Nigeria with Paybeta.
How To Get Started?
Option 1: Download our Agent Mobile App on Google Playstore by clicking HERE, start transacting and earn commission immediately.

Option 2: Get your own API website in your business name for any country and in your own currency with complete control of your platform. Contact Us or chat on WhatsApp +2349076392145

Option 3: Integrate our API into your own solution (Website or Mobile App). Visit our API documentation HERE to get started.